ABOUT SCAR ALOE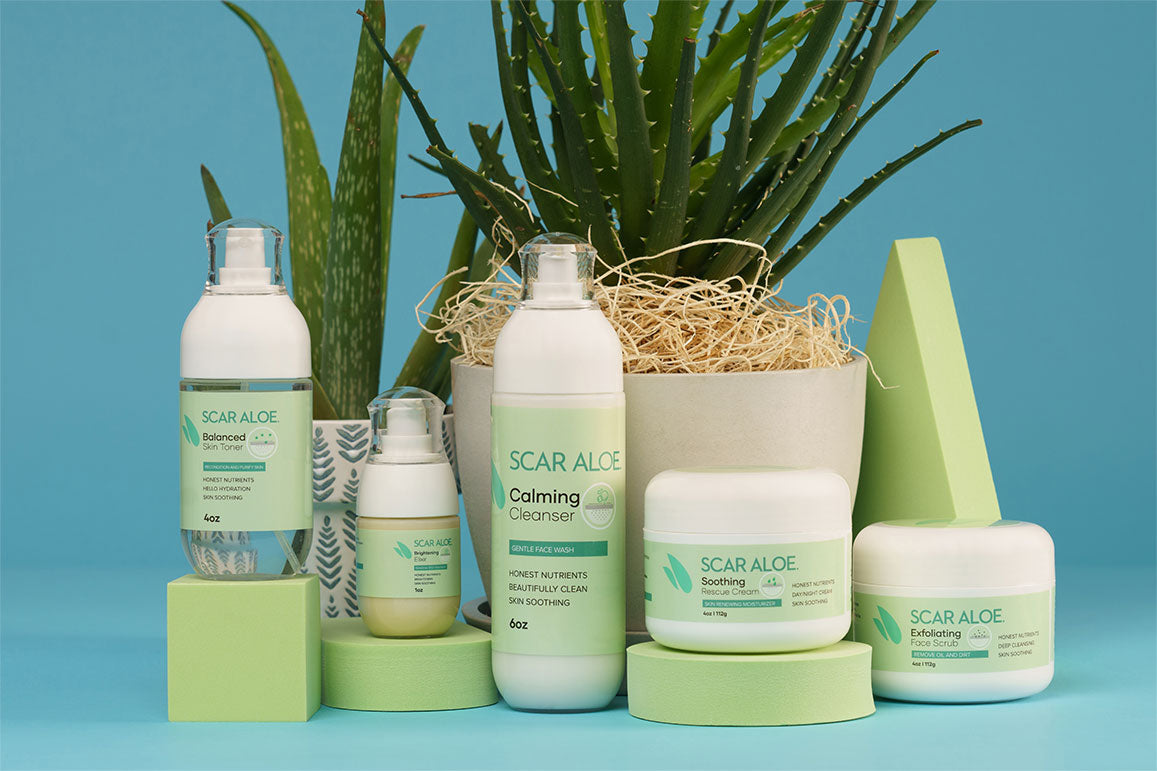 At SCAR ALOE, our mission is straightforward. We want everyone to love their skin. That means finding a way to help people like you who suffer from acne, scarring, or other skin problems. And with our range of all-natural skin care products, we've achieved what we set out to do.
Our products don't pack in 100s of nasty chemicals or additives. We don't use flashy branding or spend thousands hiring models who've never had issues with their skin. Instead, we keep it simple. We source natural ingredients that are scientifically proven to improve skin health. Then we use them to make products that leave your skin looking and feeling healthy.
Want to fall back in love with your skin? Get started with SCAR ALOE.